Map data from USGS DEM and NLCD 2006. Original map produced by Carl Sack, 2012 (CC-BY-SA).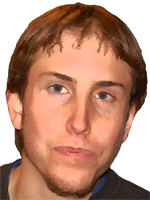 Welcome to my website. A little bit about me: I make maps. I ride my bicycle (very long distances sometimes). I teach. I enjoy being in nature, exploring new places, and building community. I like to eat good food and read good books that make me think. I am a strongly-motivated justice seeker looking for ways that mapping can empower the marginalized and oppressed in society. My Master's Thesis project attempts to implement this philosophy through building a public participation "wikimap" of landscape values in the Bad River Watershed of northern Wisconsin. Of my many useful skills and likeable attributes, I believe the most important is that I am a life-long learner, which entails a constant search for new knowledge and skills and teaching others what I know.
"In every outthrust headland, in every curving beach, in every grain of sand there is the story of the earth."
-Rachel Carson

All work on this page is authored by Carl Sack and licensed Creative Commons (CC-BY-SA).
JavaScript maps:
Flash maps:
Web Mapping Overview Series: I put together an eight-part blog series detailing what I learned during my summer (2012) of studying web mapping technologies, so that others who are just starting out might be able to pick it up faster and not be intimidated. I believe that web mapping is fundamentally where cartography is headed, and web maps heretofore created by computer programmers will benefit greatly from the design expertise and ingenuity of professional cartographers, but most cartographers are not yet ready for the switch. I hope I can play a role in helping others get there. A published article is in the works.
Stay tuned!